READY FOR YOUR USE IN NOVALOOK APP STORE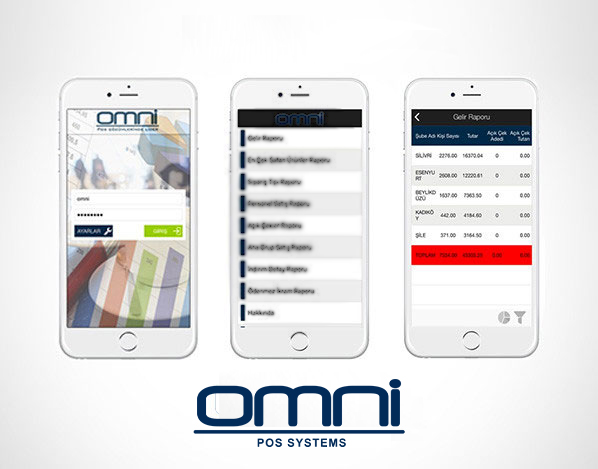 Leaving behind 20 years in the industry in POS automation and back office solutions specially designed for the leading businesses of the food and beverage industry such as restaurants, fast food, patisserie, coffee chains, clubs, associations, school canteens, Omni A.Ş. added a new one.
With this application, which is used on phones with IOS operating system, you can see and report the turnover of your business instantly or historically on your phone.
In addition, Omni A.Ş. continues to bring the latest technology products to its customers with this application, where you can instantly report the turnover and cover information of your business, the products you sell the most, the details of the discounts, open checks and non-payment / treats from your mobile phone, without the need for a computer.
You can reach our sales representatives by calling 444 66 64 for detailed information about our product, which provides instant access to this information about your business from your mobile phone wherever you are.